Aerial Geology Book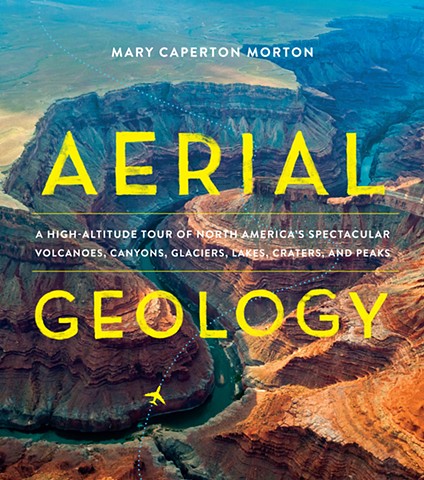 Aerial Geology: A High-Altitude Tour of North America's Spectacular Volcanoes, Canyons, Glaciers, Lakes, Craters, and Peaks
256 pages
October 2017
Crisscrossing the continent from the Aleutian Islands in Alaska to the Great Salt Lake in Utah to the Chicxulub Crater in Mexico, Mary Caperton Morton brings you on a fantastic aerial tour of North America's most spectacular landforms.
Way more fun than the dusty geology you remember from grade school, Aerial Geology is a must-have for the insatiably curious, armchair geologists, million-mile travelers, and anyone who has ever peered out the window of a plane and wondered about the world below.
Available in print October 2017 from Timber Press. Pre-order your signed author's copy now for $25 plus $5 shipping through Paypal. Also available for pre-order through Amazon, Barnes & Noble or Indie Bound.
 *** Pre-ordered books will ship in October.